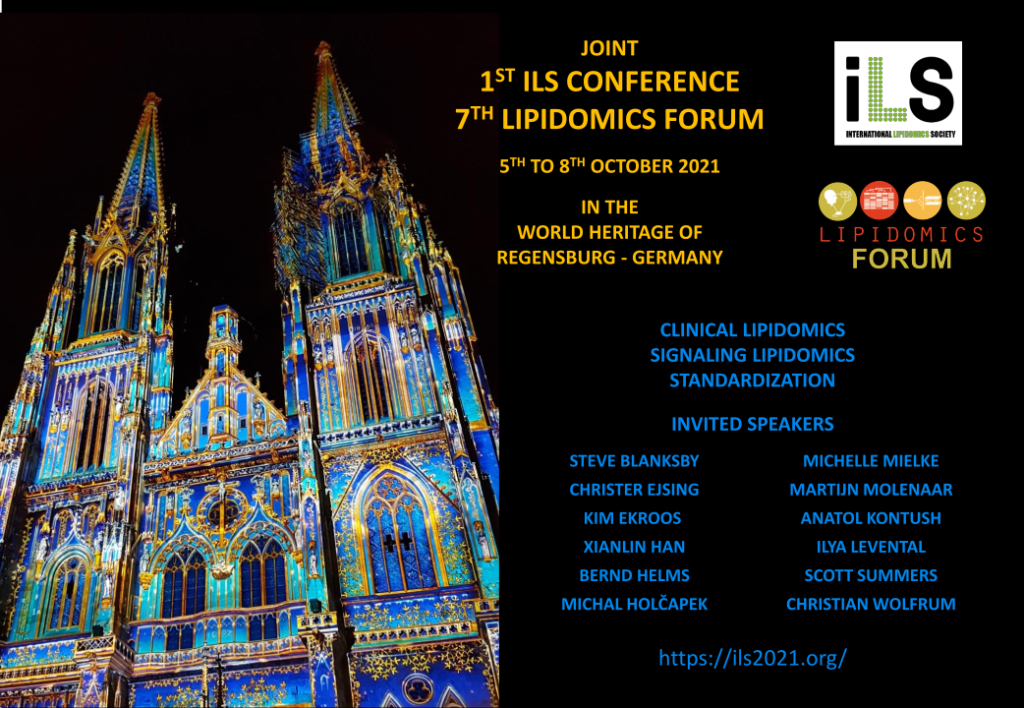 The ILS and the Lipidomics Forum organizers are happy to announce their upcoming joint 1st International Lipidomics Society annual conference and 7th Lipidomics Forum in the UNESCO World Heritage city of Regensburg, Germany from October 5th – 8th, 2021.
The program is already shaping up nicely with keynotes by internationally renowned experts, training and society events.
We are looking forward to meeting you in Regensburg!
Please check the dedicated conference page for more details here.
We also provide a flyer that we kindly ask to be circulated to interested parties:
Download Flyer