Next Event
Tune in and listen at "100 min with ILS" to our hot science frontiers topics covering all areas of lipidomics.
Connection details:
TBA
Sessions will be recorded. Recordings will be made accessible to ILS members at the bottom of this page. Please log in to access.
If you would like to learn more about lipids in a series of tutorials, check out our "We Love Lipids" series.
November 25th, 2022 – 9:00 – 10:40 am CET, 3:00 – 4:00 am EST, 16:00 – 17:40 CST, 19:00 – 20:40 AEDT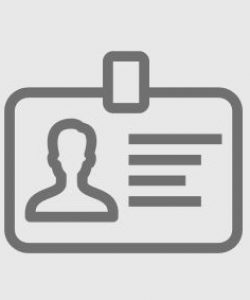 Prof. Steve Blanksby, Queensland University of Technology, Australia
Title: Branching out in lipidomics: alternative ion activation methods for lipid structure elucidation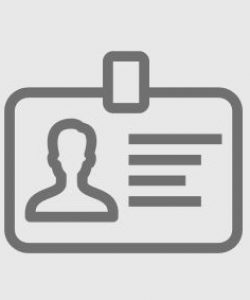 Prof. Suming Chen, Wuhan University, China
Title: Structural resolving of lipid isomers by visible-light-activated chemical reactions and mass spectrometry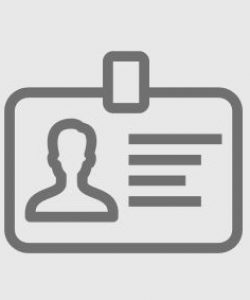 Carla Kirschbaum, Free University of Berlin and Fritz Haber Institute of the Max Planck Society, Germany
Title: Cryogenic Infrared Spectroscopy: Coupling Mass Spectrometry and Laser Light for Lipid Fingerprinting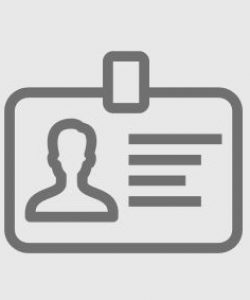 Jing Zhao, Tsinghua University, China
Title: A photo-tagging method for studying the interaction between model peptides and membrane lipids
September 30th, 2022 – 14:00 CEST, 8:00 am EST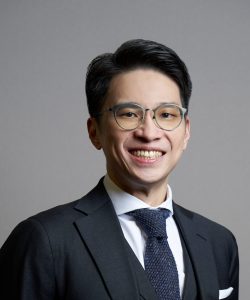 Mark Chan, National University Hospital, Singapore
Title: Variability of the Plasma Lipidome and Subclinical Coronary Atherosclerosis
Mark Chan is a Senior Consultant Cardiologist at the National University Hospital, Singapore. His concurrent appointment is also an Associate Professor at the Yong Loo Lin School of Medicine, Singapore. He completed his cardiology training at the National University Hospital, Singapore in 2006. He subsequently spent two years doing clinical-translational research at the Duke Clinical Research Institute, during which he served as a co-chief fellow, and graduated with a Master of Health Science degree from Duke University in 2008. He then spent another 18 months at the Montreal Heart Institute doing a combined fellowship in interventional cardiology and platelet biology. He has authored or co-authored more than 70 papers in peer reviewed journals and is the principle investigator of multiple large outcomes studies in acute coronary syndrome, the co-principal investigator of 2 phase one studies on a novel factor IX aptamerantidote anticoagulant system. He supervises acute coronary syndrome and thrombosis research at the Cardiovascular Research Institute and the high-risk acute coronary syndrome clinic at the National University Heart Centre, Singapore.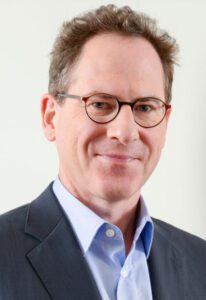 Markus Wenk, Department of Biochemistry, Yong Loo Lin School of Medicine, National University of Singapore, Singapore
Title: Concordant MS-based consensus concentrations of clinically used ceramides in a standard reference material of human plasma
Markus Wenk has been interested in membrane lipids, their structure and function since his undergraduate years at the Biozentrum of the University of Basel. At Yale he introduced and established techniques for analysis of phospholipid metabolism at the neurological nerve terminal. Since then he has been spearheading novel approaches in systems scale analysis of lipids and their interactors (lipidomics) and is recognized as a thought leader in this field. His main scientific focus is determination and understanding of natural biological variation of circulating metabolites and lipids beyond the well-known examples of cholesterol. He is Provost's Chair Professor, Department of Biochemistry, Yong Loo Lin School of Medicine, founder and Director of the Singapore Lipidomics Incubator (SLING) at the National University of Singapore (NUS) as well as Director of the newly formed Precision Medicine Translational Research Program NUS.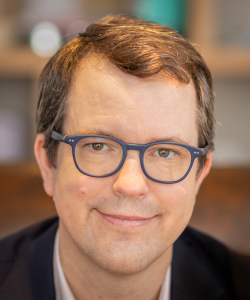 Chester Drum, National University Hospital and National University of Singapore, Singapore
Title: A multi-centre, multi-ethnic pharmaco-phenotyping study including individual genomic and metabolomic profiles and cardiovascular outcomes
Chester Drum is a consultant cardiologist at the National University Hospital and an Assistant Professor at the National University of Singapore. Dr. Drum received an M.D. and Ph.D. from the University of Chicago. He was trained in medicine at the University of California, San Diego and as a cardiologist at Brigham and Women's Hospital (Harvard Medical School), in Boston. He then moved to Massachusetts Institute of Technology (MIT) where he received the Burroughs Wellcome Career Award for Medical Scientists. In Singapore, he has been a recipient of a Clinician Scientist Award from the NMRC, funding from the A*STAR, BMRC and multiple innovation awards from the Singapore MIT Alliance for Research and Technology (SMART). At National University Hospital in Singapore, Dr. Drum has continued his passion for combining clinical care with technological innovation to create value for patients. Drawing on his over 20 years of clinical experience in managed care, private, public and academic healthcare settings in the US and Asia, Dr. Drum's current research combines the use of advanced analytics and clinical phenotyping to create novel ways of predicting risk and benefit for patient care. Dr. Drum has multiple patents and oversees a large research facility and analytics unit at NUH. His current efforts are focused on the implementation of cost-beneficial precision medicine within NUH through the combination of information technology and advanced risk prediction models. Dr. Drum is a member of the Clinical Adoption Working Group (CAWG) for Precision Medicine at the Ministry of Health and a member of the International Standards Organization (Cat A Liaison – ISO 215, Health Informatics)in addition to being an expert advisor to the World Health Organization. Dr. Drum's publications include contributions to the journals Nature, Nature Communications, Journal of the American Heart Association, PNAS and Small in addition to featured editorial content in Science Translational Medicine.
Bioinformatics Application in Lipidomics
August 26th, 2022 – 14:00 CEST, 8:00 am EST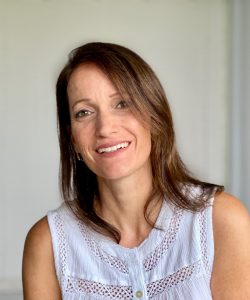 Lucila Aimo, Swiss-Prot group, Swiss Institute of Bioinformatics, Geneva, Switzerland
Title: Integrating knowledge of lipids and biology with the UniProt, Rhea and SwissLipids knowledge resources
Dr. Lucila Aimo studied biochemistry at the University of Buenos Aires (UBA), Argentina, and received her doctorate in cell biology from the same University. She began researching and working on lipids during her postdoctoral studies in the University of California at Davis (UCDavis), USA. In 2009, she moved to Switzerland where she continued her postdoctoral research at the University of Lausanne (UNIL). In 2013, she joined the Swiss-Prot group of the Swiss Institute of Bioinformatics (SIB), in Geneva, as a lipid biocurator for the SwissLipids (www.swisslipids.org) and Rhea (www.rhea-db.org) projects. Her work has since focused on the biocuration of lipids and their metabolism, mainly in human and mammalian models, and soon broadening to more diverse taxa. She's currently the lead curator of SwissLipids and is also actively involved in Rhea and UniProtKB/Swiss-Prot (www.uniprot.org) projects.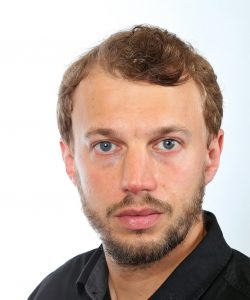 Michael Stravs, Institute of Molecular Systems Biology, ETH Zurich, Switzerland
Title: MSNovelist: de novo structure generation from mass spectra
Dr. Michele Stravs works as Mass Spectrometry Data Scientist at the Swiss water research institute Eawag and at ETH Zürich. His scientific work covers different areas of computational and instrumental mass spectrometry, with a focus on compound identification from MS2 spectra. He is involved with development and improvement of the MassBank open spectral library (https://massbank.eu), data processing pipelines, and computational approaches to structure elucidation. As a postdoctoral researcher in the Zamboni lab at ETH Zürich, he developed MSNovelist, an algorithm for database-free structure elucidation from MS2 spectra using deep learning."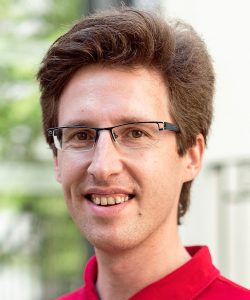 Dominik Kopczynski, Institute of Analytical Chemistry, University of Vienna, Austria
Title: LipidSpace facilitates novel explorations for large-scale lipidomics studies
Dr. Dominik Kopczynski worked until 2015 at the University of Dortmund with a strong focus on bioinformatics, where he received his PhD in 2017 in computer science. Between 2016 and 2021, he worked work at the Leibniz Institut für analytische Wissenschaften, where he developed analysis tools and methods first in the field of proteomics and later in lipidomics. Since 2021, he is working in Robert Ahrends group in Vienna to solely focus on computational lipidomics where he can continue among others on the development of LipidCreator, Goslin, and LipidSpace.
May 13th, 2022 – 14:00 CEST, 8:00 am EST
Markus A Keller, Biochemical Genetics, Medical Faculty Innsbruck
Title: Metabolic coupling of cellular phospholipid pools controls mitochondrial cardiolipin diversity

Dr. Markus Keller is a trained Chemist and started studying lipid metabolism in the context of biomedical research during his PhD. The focus of his scientific work lies in the enzymology and properties of the lipid metabolic network. He applies LC-MS/MS based approaches and bioinformatic strategies to elucidate the regulation of lipid metabolism in the context of inborn errors of lipid metabolism.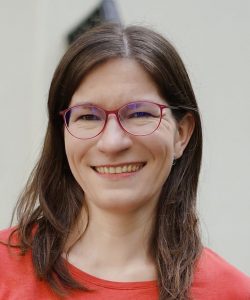 Cristina Coman, Institute of Analytical Chemistry, University of Vienna, Austria
Title: A Synaptoneurolipidomics View on Neuronal Plasticity
Dr. Cristina Coman received her BSc and MSc in Chemistry from the Babes-Bolyai University, in Romania. She finished her PhD in 2019 at the Leibniz-Institut für Analytische Wissenschaften – ISAS – e.V., in Germany and is currently a postdoc at the Institute of Analytical Chemistry, University of Vienna. Her interests focus on developing and implementing lipid-centered multiomics strategies to increase the understanding of synapse related metabolism and processes.
Beyond Good Lipidomic Practice
April 8th, 2022 – 16:00 CEST, 10:00 am EST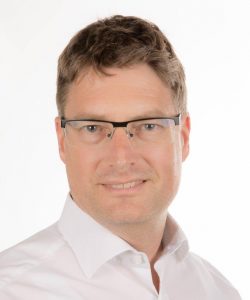 Harald Köfeler, Core Facility for Mass Spectrometry and Lipidomics, Medical University of Graz, Austria
Title: Beyond Good Lipidomic Practice – Quality control in Lipidomics
Harald Köfeler has actively worked in the field of Lipidomics for more than two decades. After his post-doctoral stay in in the lab of Michael L. Gross at Washington University, St. Louis, MO he returned to Graz, Austria where he is since 2004 running the Core Facility for Mass Spectrometry at the Medical University of Graz with particular emphasis on lipidomics. His research focus is on the development of mass spectrometric methods for lipidomics and on the development of lipidomics processing software, where he is one of the co-developers of Lipid Data Analyzer (LDA).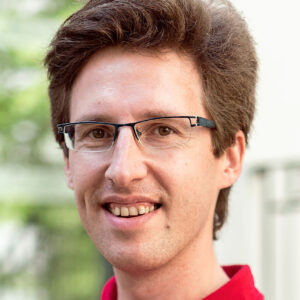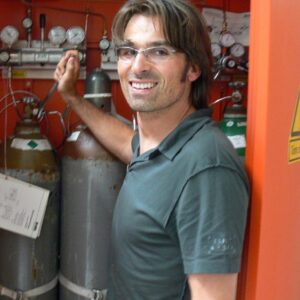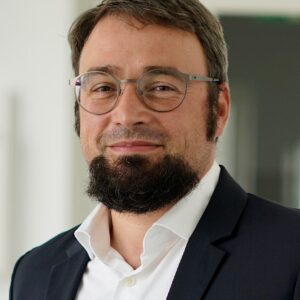 Title: Reporting checklist for lipidomics – First glimpse of the online reporting system for evaluation of data quality
Dominik Kopczynski, Robert Ahrends, Institute of Analytical Chemistry, University of Vienna, Austria
Prof. Dr. Robert Ahrends studied biochemistry in Gießen and did his doctorate at the Institute for Analytical Chemistry at the Humboldt University in Berlin. He then went to Agilent Technologies for a year to develop analytical measurement methods before moving to Stanford University (Chemical and Systems Biology), USA as a postdoc. In 2013 he returned to Germany as a group leader at the Leibniz Institute for Analytical Sciences (ISAS) in Dortmund. Since January 2020 he has been working as Prof. at the Faculty of Chemistry, University of Vienna.
With his group, Ahrends combines state-of-the-art mass spectrometry and data analysis methods (https://lifs-tools.org/) for the global elucidation of lipidomes. His main focus here is on cardiovascular lipid metabolism and signal transduction, in which he develops very sensitive analysis methods for lipids and their corresponding proteins for specific questions https://lipidomics.at/.
Gerhard Liebisch, Institute of Clinical Chemistry and Laboratory Medicine, University Hospital Regensburg, Germany
PD Dr. Gerhard Liebisch obtained his Ph.D. at the University of Regensburg. He is a research associate at the Institute of Clinical Chemistry and Laboratory Medicine at the University Hospital of Regensburg and is responsible for the instrumental analytics lab (https://lipidomics-regensburg.de/).
His research interests focus on the development of mass spectrometric methods for the quantification of lipid species. For more than 20 years, these methods have been applied in large-scale clinical studies and basic research including the use of stable isotope-labeled lipid(s)/-precursor to trace the transport and metabolism of lipids. He is a co-founder of the Lipidomics Standards Initiative and a board member of the International Lipidomics Society.
Welcoming the New Year with New Lipids
January 27th, 2022 – 16:00 CET, 10:00 am EST
Pieter C. Dorrestein, University of California at San Diego, California, U.S.A.
Title: Welcoming the New Year with New Lipids

Pieter Dorrestein uses mass spectrometry to eavesdrop on the molecular conversations between microbes and their world. To produce the image, researchers swabbed every surface in the room, including the people, several hundred times, then analyzed the swabs with mass spectrometry to identify the chemicals present.
Our work aims to develop new mass spectrometry-based methods to understand the chemistry of microbes, our microbiome, and their ecological niche. In short, we develop tools that translate the chemical language between cells. This research requires the understanding of (microbial) genomics, proteomics, imaging mass spectrometry, genome mining, enzymology, small molecules structure elucidation, bioactivity screening, antibiotic resistance, and an understanding of small molecule structure elucidation methods. The collaborative mass spectrometry innovation center that he directs is well equipped and now has twelve mass spectrometers, that are used in the studies to investigate capture cellular chatter (e.g. metabolic exchange), metabolomics, metabolism and to develop methods to characterize natural products. These tools are used to define the spatial distribution of natural products in 2D, 3D, and in some cases real-time.
Areas of recent research directions are capturing mass spectrometry knowledge to understand the microbiome, non-invasive drug metabolism monitoring, informatics of metabolomics, microbe-microbe, microbe-immune cells, microbe-host, stem cell-cancer cell interactions, and diseased vs. non-disease model organisms, and the development of strategies for mass spectrometry-based genome mining and to detect and structurally characterize metabolites through crowdsource annotation of molecular information on the Global Natural Products Social Molecular Networking at http://gnps.ucsd.edu through the NIH supported center for computational mass spectrometry that is co-developed with Nuno Bandeira.
Kelly Hines, University of Georgia, Athens, Georgia, U.S.A.
Title: Isomeric lipid separations to assess membrane fluidity in antibiotic-resistant bacteria
Kelly Hines is an Assistant Professor in the Department of Chemistry at the University of Georgia. She has been recognized as a Female Role Model in Analytical Chemistry by Analytical and Bioanalytical Chemistry and as one of JASMS's 2021 Outstanding Emerging Investigators. The Hines Lab is developing high-throughput and multidimensional IM-MS methods to study human health concerns at the molecular level, with an emphasis on antibiotic resistance and the role of lipids in host-pathogen interactions.
Xue Zhao, Tsinghua University, Beijing, China
Title: High throughput enzymatic assay for determining sn- selectivity of lysophosphatidylcholine acyltransferase
Xue Zhao is a Ph.D student at Tsinghua University in Beijing China. She developed a novel gas phase radical-directed dissociation (RDD) method based on mass spectrometry during her PhD research. This technique provides a powerful tool for detailed structural analysis of lipids and the lipidomic workflow for biological sample has been established. She has published three papers on Chem. Sci., 2019,10, 10740, Anal. Chem., 2020, 92, 14775, and J. Am. Soc. Mass. Spectrom., 2021, 32, 2, 560. She has received one Chinese patent. She participated in several academic conferences in China and received poster and oral awards. Currently, her RDD technique was applied to lipid biomarker discovery and bio-imaging.

Recordings (please log in to access)