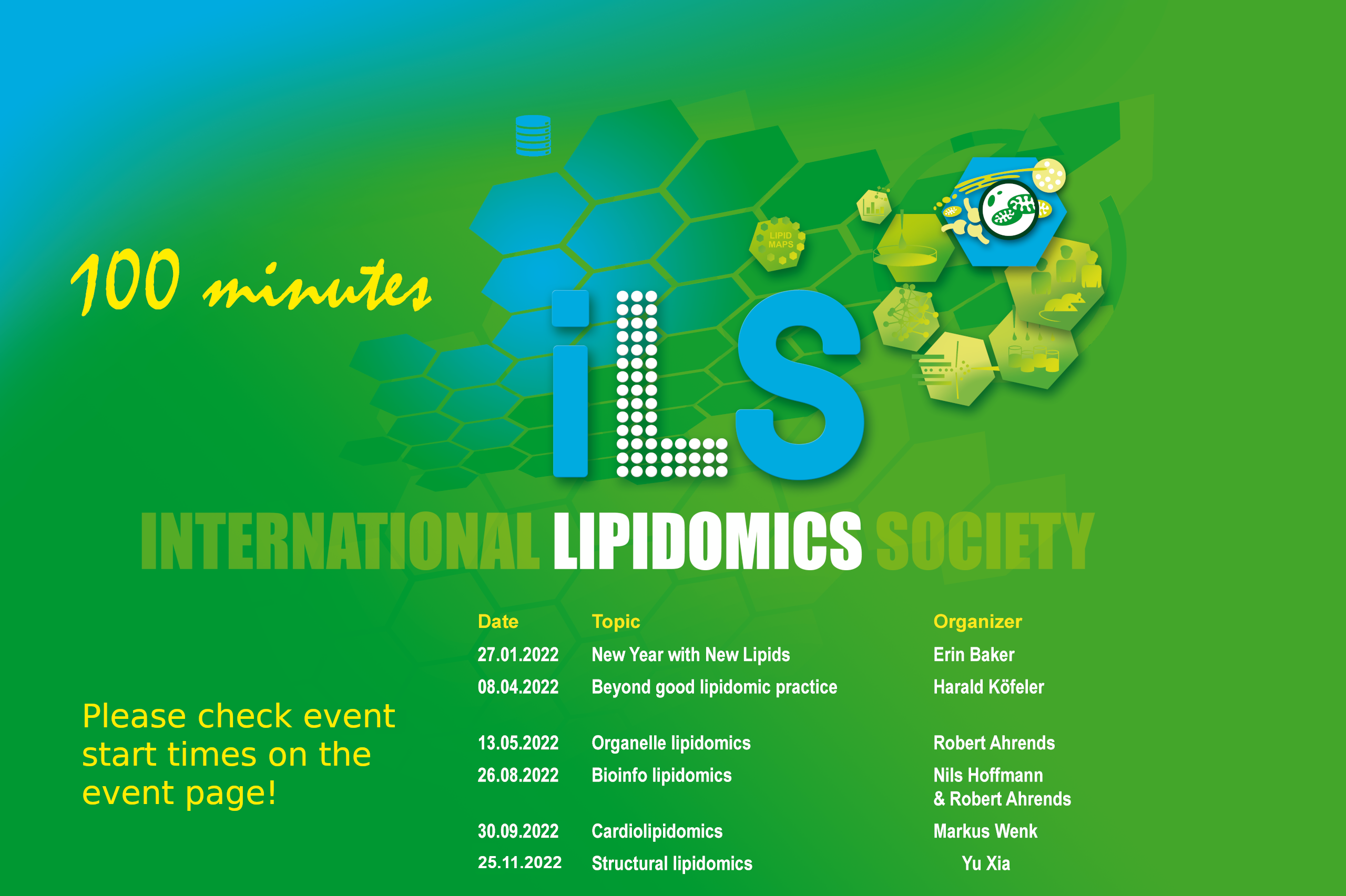 100 Minutes with ILS 2022
Tune in and listen at "100 min with ILS" to our science frontiers topics such as lipidomics in cancer, neurolipidomics or lipid imaging.
Please note that the event scheduled for Nov. 5th has been rescheduled to November 25th at a different starting time (9am CET). Members will receive an advance notification, others please check this page or the event page linked to below.
Please click below to access the event schedule, more information and connection details.